Welcome to the Southern California Regional Cruise Page.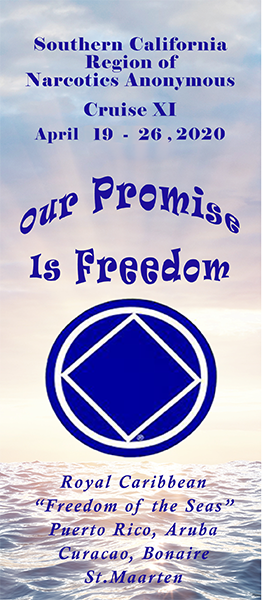 Our Promise Is Freedom.
Join Cruise XI April 19-26, 2020 on the Royal Caribbean "Freedom of the Seas"!
Sail from San Juan, Puerto Rico and visit Aruba, Curacao, Bonaire and St. Maarten.
To view the planned itinerary (click).
For additional information and to view the full brochure (click).
Book your cruise now! Payment plans available!
Visit the travel agent's website (here).